Guernsey Rally Update - May 7th - 9th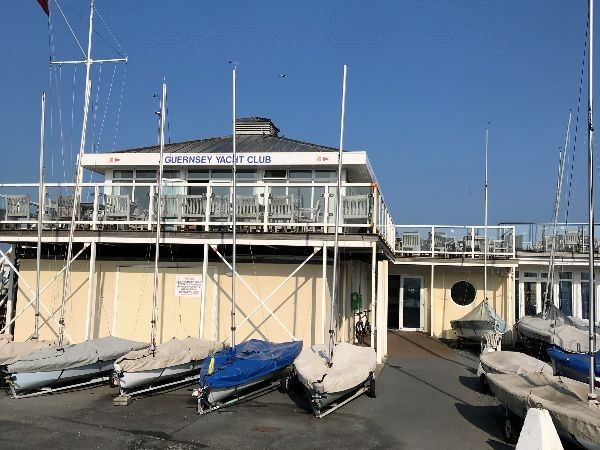 Published 12:11 on 5 May 2022
The weather forecast is looking favourable and sunny this weekend for our Guernsey Rally and your Rally committee have negotiated a 25% discount on mooring fees for all boats registered in this event.

On Saturday at 17:45 hrs the RNLI will be giving a Safety at Sea Man Overboard demonstration in the harbour adjacent to the Guernsey Yacht Club.

At 18:15 hrs at the Guernsey Yacht Club there will be a drinks reception with nibbles compliments of St Helier Yacht Club.

At 18:30 hrs we have arranged to join the Rear Commodore motor, Robin Fuller and the GYCs Motorboat Sections Family BBQ. Here will be an opportunity to chat to other boaters. The bar will be open, as usual, to all members, so there will be a mix of people for you to mingle and chat with.

Subsidised Adult Menu - £15:
Maple BBQ chicken
Beef burgers
Pork sausages
Vegetarian falafel burgers
Vegetarian sausages
Tossed salad
Coleslaw
Cajun potato wedges

Subsidised Childrens Menu - £10:
Beef burgers
Hot dogs
Cajun potato wedges

We do not require menu choices but need numbers for the reception drinks and BBQ. Also, numbers of vegetarians or people with dietary requirements i.e. gluten intolerance, nut allergies etc. Please click here to register your interest.

Mooring fees will be charged after the event by St Helier Yacht Club.

6/5/22 Guernsey HW 22:31 hrs. 7/5/22 Jersey HW 10:42 hrs. Guernsey HW 10:59 hrs.

Best tidal time to leave Jersey is 1½ hrs before HW. This is approx. 09:15 Saturday Morning.

Sunday is for you all to spend as you choose.

Monday 9th for slower boats to get back on their moorings will mean an 08:00hrs departure, HW Jersey 12:57hrs.

Happy Cruising
Deborah
Rally Chair.
On behalf of the Rally committee.